For a number of years, Kraks Fond's history was linked to Kraks Forlag. The foundation was created in 1924 to ensure the continued existence of the publishing house. Until 2007, Kraks Forlag was the primary purpose of Kraks Fond. After the sale of Kraks Forlag to Eniro Denmark A/S, commercial activities continue via investments in new companies. During the period 2011-2019, support has been provided to research into the economic development of cities.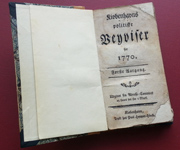 1770: The world's first directory
In 1770, the agent Hans Holck published a small directory for Copenhagen, considered to be the oldest in the world. With its 80,000 inhabitants, Copenhagen had grown into a large city, and it had become difficult to navigate it.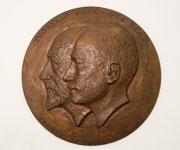 1862: The name Krak appears
In 1863 after the work on the directory was passed on to Thorvald Krak, a city surveyor. At this time, the handbook only dealt with Copenhagen, but under the Krak family's management, the directory was renewed.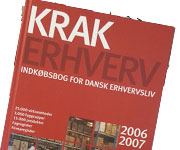 1863: Kraks Vejviser (Krak's Directory)
The first Krak directory was full of many changes. The book now consisted of 400 tightly printed pages. As an innovation, they had introduced a 98-page "address book" or, in current terminology, ads with advertiser register. In addition, the directory included a register of real estate, individuals, professionals and companies.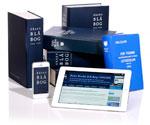 1910: Kraks Blå Bog (Krak's Blue Book)
New products are added. Krak's Blue Book would end up achieving most fame and was published for the first time in 1910. In 2007, the book was sold off, and since 2008 it has been published as Blå Bog af Gads Forlag A/S ('The Blue Book from Gads Forlag A/S').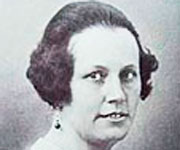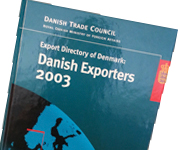 1925: Export Directory of Denmark
After a somewhat modest start, 'Danish Exporters' was very well-received by international companies, and many Danish exporters reported that they had received orders thanks to the Export Directory.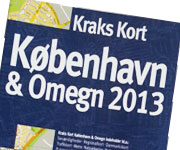 1926: Kraks Kort (Krak's Maps)
In 1926, these familiar map books were published for the first time as stand-alone publications. Krak's Directory (Kraks Vejviser in Danish) became a familiar concept to everyone in Copenhagen. As the Greater Copenhagen area expanded, it required constant revision of the maps to include new roads, parking places, etc.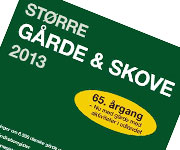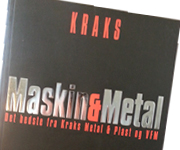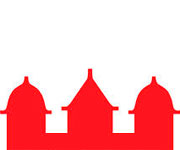 1995: Krak.dk
The internet came online, and digital forms of contact began to take over. Krak focused on being the first and best on the internet. Krak.dk would become one of Denmark's most used digital brands. Kraks Forlag A/S is told to Eniro A/S in 2007.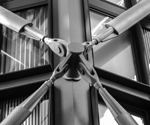 2007: Ove K. Invest A/S
In connection with the sale of Kraks Forlag, it was decided to continue the commercial activities in the subsidiary, Ove K. Invest A/S. The commercial investments would mainly take place in established small-scale companies.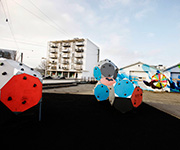 2011-2019: Kraks Fond Byforskning (Kraks Fond Urban Research)
Krak's Fond Byforskning was a research unit under Kraks Fond. The purpose of Krak's Fond Urban Research was to provide knowledge about what creates growth in prosperity in Danish society. From 1 January 2020, Krak's Fond Urban Research was transferred to Aalborg University.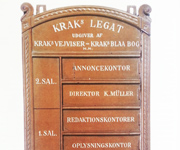 Domicile addresses
Since Hans Holck created his first directory in 1770, the directory had changed its domicile address several times before the Krak family took over the publication and developed the modern directory.